Our Process
The Skyven Advantage
Unique Partnership
We identify, fund, and build decarbonization solutions, then maintain them for the life of our contract – at no cost to you.
Cutting-edge Technology
Our decarbonization technology is engineered with redundancy, helping you meet climate goals without affecting your operations.
Aligned Incentives
We bill only for energy delivered, measured in real-time with IoT meters. We provide dashboards showing data-backed savings and carbon metrics.
Energy-as-a-Service Model
Six Steps to Clean Process Heat
Skyven

 takes on projects from 

engineering to operation to maintenance
​
Step 1: Galileo
Galileo is a first of its kind software modeling tool that can quickly identify 2-5 large opportunities for emissions reduction and OpEx savings at your facility. This takes hours, instead of months. 
Step 2: Thermal Energy Services Agreement (TESA)
The TESA is a mutual agreement between you and Skyven to move forward with your decarbonization project, at Skyven's own cost, once the engineering design is approved by you.
Step 3: Engineering Design
After signing the TESA, Skyven completes a detailed Engineering Design for your decarbonization project.
Step 4: Design Approval
Skyven delivers the detailed Engineering Design for your review and approval. You approve or submit revisions, as needed. ​
​Skyven will not move forward until you approve the final engineering design.
Step 5: Project Execution
Skyven provides project management and completion of all implementation activities; including procurement, installation, and commissioning, at our own cost.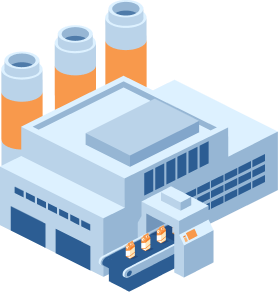 Step 6: Ongoing Maintenance
Skyven provides ongoing monitoring and maintenance at our own cost, for the duration of our service contract.​
​Our continuous, real-time IoT data monitoring allows us to provide data-backed carbon reporting and financial metrics for your equipment.
If you are interested in doing a traditional CapEx project to meet your decarbonization goals, please contact us. Our goal is to decarbonize industrial process heat, and we would love to discuss your plans.
Let's Decarbonize, Together
TEXAS
1201 International Pkwy
Suite #300
Richardson, TX 75081
CALIFORNIA
5370 North Chestnut Avenue
M/S OF 18
Fresno, CA 93740